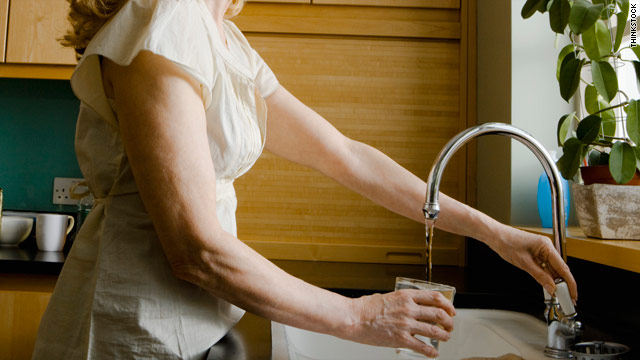 Millions of Americans in at least 31 U.S. cities could be drinking tap water contaminated with the harmful chemical hexavalent chromium, according to a report released Monday by the non-profit Environmental Working Group.
Bottled water is not necessarily any safer than tap water," said Sutton. "We just don't have any guarantee that hexavalent chromium isn't in that water."
So how can you protect yourself? Sutton says your best bet is buying an effective water filter.
"Getting the water filter is a great way to protect yourself and your family," says Sutton. "It's a step you can take yourself; you don't have to wait for government action."
Here are the cities..
1. Norman, Oklahoma
2. Honolulu, Hawaii
3. Riverside, California
4. Madison, Wisconsin
5. San Jose, California
6. Tallahassee, Florida
7. Omaha, Nebraska
8. Albuquerque, New Mexico
9. Pittsburgh, Pennsylvania
10. Bend, Oregon
11. Salt Lake City, Utah
12. Ann Arbor, Michigan
13. Atlanta, Georgia
14. Los Angeles, California
15. Bethesda, Maryland
16. Phoenix, Arizona
17. Washington, D.C.
18. Chicago, Illinois
19. Milwaukee, Wisconsin
20. Villanova, Pennsylvania
21. Sacramento, California
22. Louisville, Kentucky
23. Syracuse, New York
24. New Haven, Connecticut
25. Buffalo, New York
26. Las Vegas, Nevada
27. New York, New York
28. Scottsdale, Arizona
29. Miami, Florida
30. Boston, Massachusetts
31. Cincinnati, Ohio